Swiss radio show "Kontext" on Tinguely Entangled: quantum physics made audible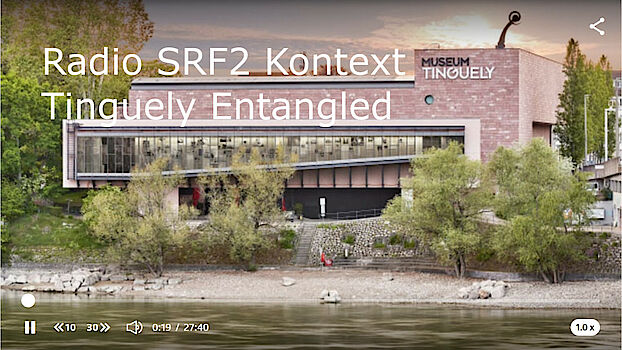 The Swiss Radio show "Kontext" had a special on the recent Tinguely Entangled performace, featuring Linda Leimane, Dominik Zumbühl and several others. The radio broadcast, "Klingende Quantenphysik: Wenn Musik den Quantencomputer erklärt", created by journalists Annelis Berger and Nicole Freudiger, very nicely covers the performance and creation of the interdiscipinary art project Tinguely Entangled, combining music, visual arts, Tinguely's kinetic machines conspiring to exhibit and make audible and visible concepts from quantum physics.
Click here for the podcast. In (Swiss) German with some English parts.